South Bay Homeschool Network
The South Bay Homeschool Network is a support group for families who are homeschooling their children in or around the South Bay area of Los Angeles. We are not a school. We do not have membership dues or contracts you must sign to join. Our goal is to create an environment where homeschoolers can meet, exchange ideas, and build relationships.
We offer many different ways to connect with other homeschoolers. You may attend park days listed on our calendar, join our email lists and/or attend classes, field trips and activities offered.
Within our network there are families with many different views on things like parenting, religion and politics. There are independent homeschoolers and families who have joined different public and private school programs. We are a very diverse group. Everyone is welcome.
To understand how SBHN functions, please read our Fine Print Page.
---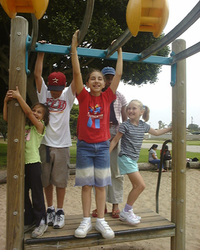 Join our email lists!